Episodes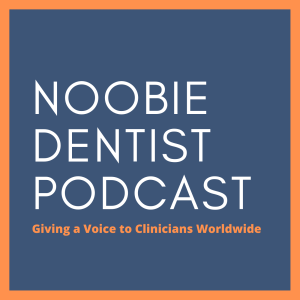 Monday May 03, 2021
Monday May 03, 2021
Episode Run Time: 00:50:58
Intro
Today, I talk to Dr. Harris Schlen, the clinical director of MoreDent. He was formerly the principal dentist at SV Dental Centre with over 30 years of clinical experience and an educator in the field of implant dentistry. During the early days of digital dentistry, Dr. Schlen was initially reluctant to try guided surgery. After experiencing its effectiveness first-hand, he has since been a proud advocate for digital dentistry and guided implant dentistry.
In this third episode of the dental implant audio residency series, we talk about the digital workflow and the technological advances in implant dentistry. Dr. Harris Schlen also shares his tips for how to use guides effectively and how to succeed in implant dentistry.  
Guest Details
Social Media:
www.moredent.com.au
Time Stamps
[07:02] Adoption of a guided approach to surgery
[10:48] Reducing variability of outcomes with guided placement 
[14:30] Characteristics of successful dentists 
[20:10] Setting realistic outcomes with patients
[22:47] Dr. Harris' digital workflow from start to finish
[28:59] Creation of precise guides
[32:37] Guides are not 100% fail proof
[34:00] Integration of different tools is the future 
[39:22] Have a mentor guide you through implant dentistry
[46:18] "There are no facts"
[48:19] Be discerning with your learning resources 
Podcast Details
As always, if you enjoyed listening to the Noobie Dentist Podcast, please pass
the podcast along to your friends, classmates and colleagues. If you haven't already, head
over to iTunes and give the show a 5-star rating and if you have some time, leave a review!
The Noobie Dentist podcast is now available on Spotify, YouTube, noobiedentist.com, the Apple
podcast app, Stitcher and any other podcast apps out there!
Website: http://www.noobiedentist.com
Instagram: @noobiedentist
Sponsor Details
MoreDent is driving the charge forward in integrated digital dentistry by providing world class education, equipment, products, solutions, and support to thousands of practices. Their goal is simple: to enhance clinical and patient outcomes so that dentists and patients alike can enjoy the highest possible level of success.  
To find out more, visit  www.moredent.com.au
Conclusion
Do you plan to specialise in implant dentistry? Did you find Dr. Harris' tips useful? We would love to hear your thoughts! 
Remember to subscribe for more content!